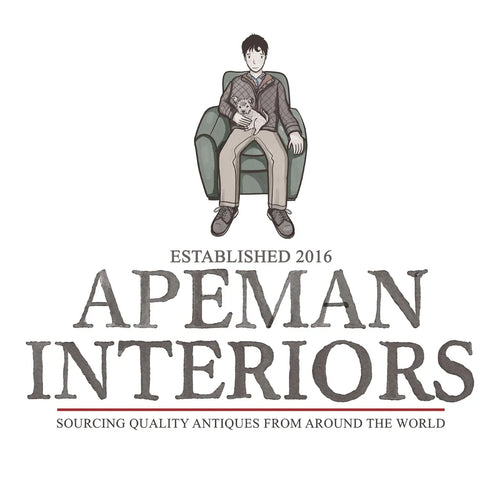 Our newly launched website, complete with a brand new logo that embraces the values of our business.
My new logo features a drawing of me, along with my trusty shop security dog Norman. By incorporating this personal touch, we're showing our customers that we're not just a faceless corporation, but a business run by real people who care about providing the best possible service.
But that's not all that's new. My website has been updated to maintain the same simple and clean lines of our old design, but with an updated twist that's sure to catch your eye. We've made sure to prioritize user experience, making it easy to navigate and find exactly what you're looking for.
And let's talk about the most exciting part: our finds for this year. I believe that everyone deserves to find something they love, regardless of their budget. That's why I am proud to offer items ranging from just £5 all the way up to £5000. Whether you're looking for a small gift or a statement piece, I have got you covered.
At my business, we're not just focused on making sales. We're focused on building relationships with our customers and providing them with the best possible shopping experience. We believe that our new logo and website design are a reflection of this commitment, and we're excited to see where this new chapter takes us.
So why not check out our new website and logo? We think you'll love what you find.